Calandria Pan Exhaust Steam Valve
The medium is exhaust steam which is condensed and returned to the boiler feed water tank. The condensing process also heats the sugar syrup in the pan and boils it down to crystallise the sugar out of the syrup. In this particular application the exhaust steam runs at 13 tonnes per hour with a temperature of 120C and pressure of 100kpa. A triple offset cast steel butterfly valve was chosen for this application as it will see consistently high temperatures and some impurities. The valve was installed with a 350mm extension to the double acting scotch yoke actuator fitted with 4-20mA input/output positioner. This allows the flow of steam to be modulated as it leaves the pan.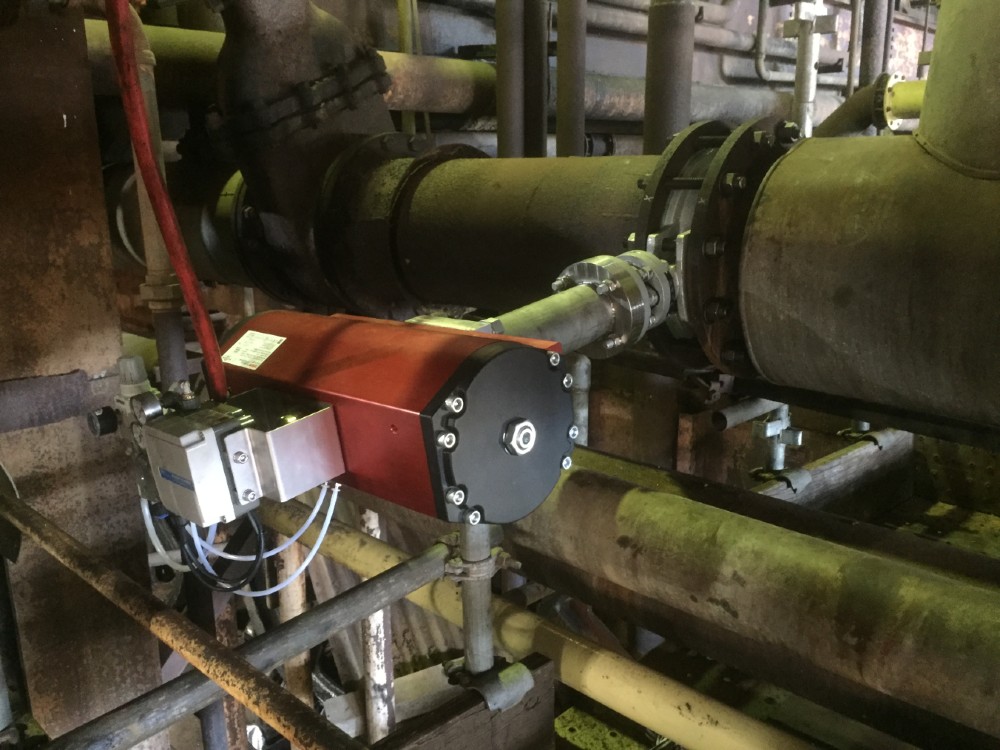 Photo: Bundaberg Sugar Mill - Pan No.9 Steam Butterfly Valve
A video of the valve in operation during testing and assembly is below.