Brass General Purpose Normally Closed Differential Solenoid Valve
SKU: B35
General purpose differential solenoid valve for air and water (non aggressive media up to 40CST viscosity). Normally closed (energise to open) and available in all voltages. Comes with coil (Class H Insulation) and DIN plug (IP65 protection). Installation can be in any orientation however upright is always preferable if possible. Threads conform to ISO7.1 sealing threads.
*Voltages available; 12vDC, 24vDC, 24vAC, 110vAC, 240vAC, 415vAC
For Installation and Maintenance instructions please click here or find in our References section under Valve Installation and Maintenance for Solenoid Valves.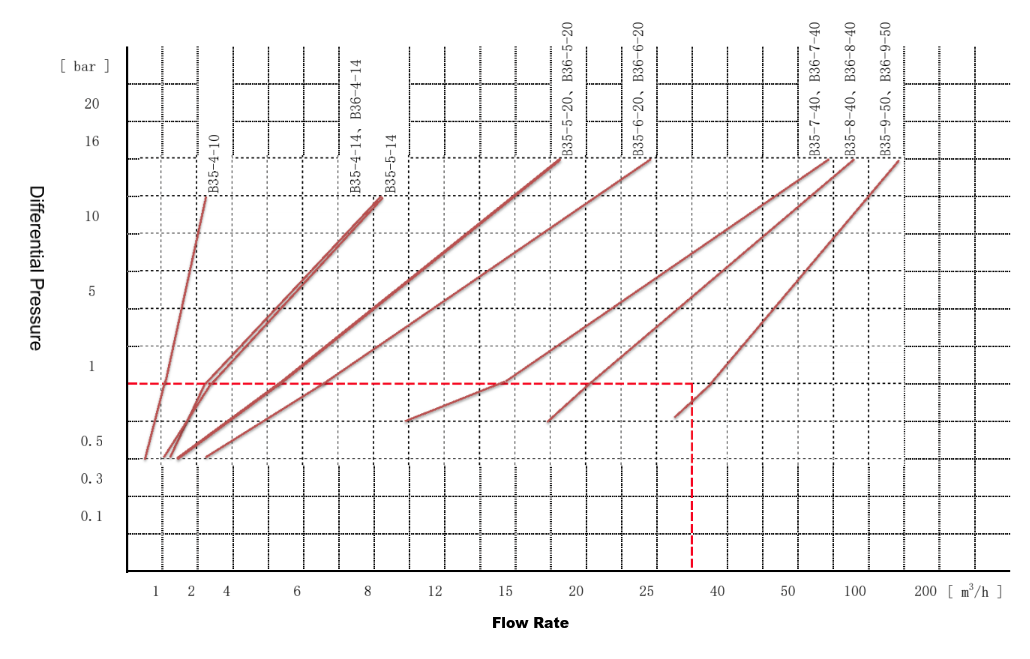 B35-2-10 to B35-4-10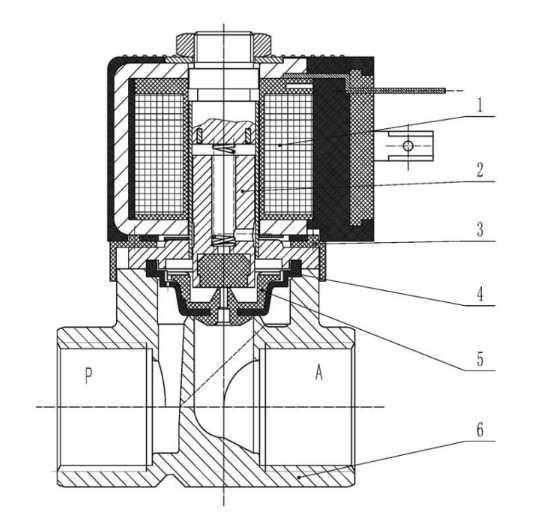 | Number | Item | Material |
| --- | --- | --- |
| 1 | Coil | Epoxy |
| 2 | Armature | Martensitic stainless steel |
| 3 | Bonnet | Nylon |
| 4 | Diaphragm | NBR |
| 5 | Diaphragm Support | Nylon |
| 6 | Valve Body | Brass |
B35-4-14 & B35-5-14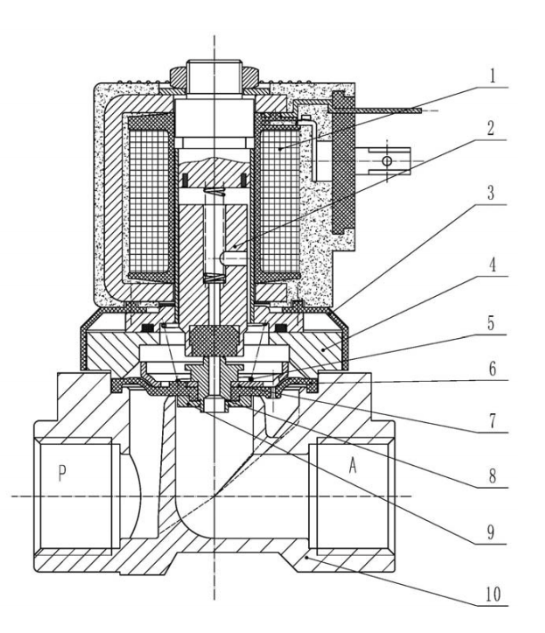 | Number | Item | Material |
| --- | --- | --- |
| 1 | Coil | Epoxy |
| 2 | Armature | Martensitic stainless steel |
| 3 | Bonnet | Nylon |
| 4 | Valve Cover | Brass |
| 5 | Spring | 304 Stainless Steel |
| 6 | Diaphragm | NBR |
| 7,8,9 | Diaphragm Support | Brass & Stianless Steel |
| 10 | Valve Body | Brass |
B35-5-20 to B35-9-50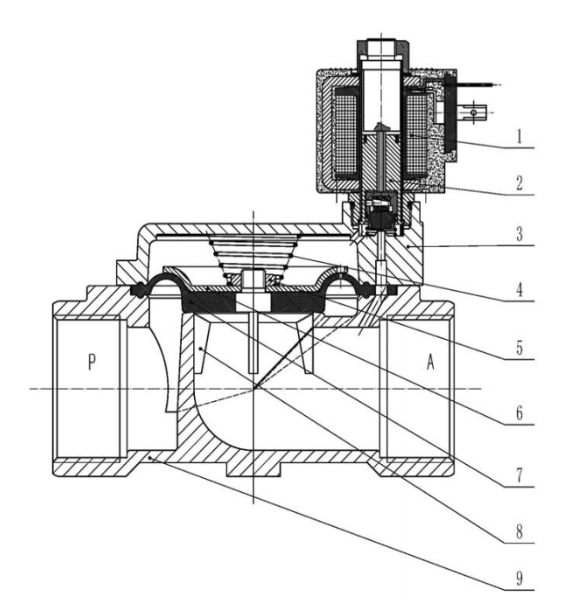 | Number | Item | Material |
| --- | --- | --- |
| 1 | Coil | Epoxy |
| 2 | Armature | Martensitic stainless steel |
| 3 | Valve Cover | Brass |
| 4 | Spring | 304 Stainless Steel |
| 5,6,8 | Diaphragm Support | Brass & Stainless Steel |
| 7 | Diaphragm | NBR |
| 9 | Valve Body | Brass |
Size 1/4" to 2" BSP
Function Normally Closed (power to open)
Valve Operation Servo Assisted
Body Brass
Seat NBR
Pressure Range 0.3 to 16 BAR
Media Non aggressive media
Product History