Ductile Iron Double Acting Butterfly Valve with 316 Stainless Steel Disc
SKU: BFDDA
The BFD (supercedes the BFK) series has a cast iron body, 316 S.S disc, EPDM seat and a double acting pneumatic actuator making it suited to a wide range of industrial applications. These wafer butterfly valves will fit all standard flanges and are operated by a high quality double acting (rack and pionion design) anodised aluminium pneumatic actuator. The unique bonded catridge design of the butterfly valve gives it a longer life span, allows vacuum to be run through it and enables the seat to be replaceable if ever the need should arise. Designed & manufactured in accordance with API609, inspected and tested in accordance with API598. Common applications include water trucks, irrigation, irrigation and other industrial applications. If sizes above 600mm or extension shafts are required please contact us.
For sizes over 600mm or different seat material please contact us.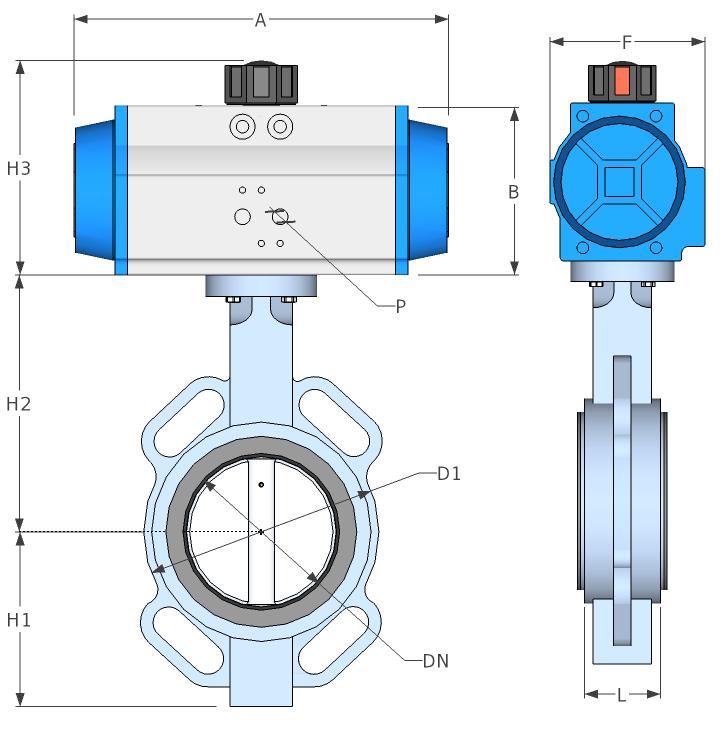 All dimensions in mm unless shown otherwise.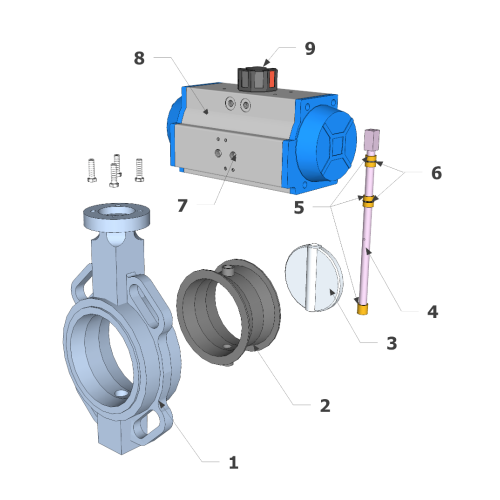 Size 50mm to 600mm
Body FBE coated Cast Iron
Seat EPDM
Disc 316 Stainless Steel
Pressure Up to 16 BAR (depending upon size)
Actuation Double Acting Pneumatic
Product History