Incorporates the latest mechanical technology (rack and pinion design) to give long service life with light weight and high performance. Features include end of stroke adjustment, namur interface, visual Indicator and ISO mounting interface. Options include IP67 limit switch box with visual Indicator, Namur (direct mount) solenoid valves and a range of inserts to step the drive down.
Air Consumption FAD in Litres (1 litre = 1000cm³)
To work out L/min multiply the value in the table by the number of strokes in a minute.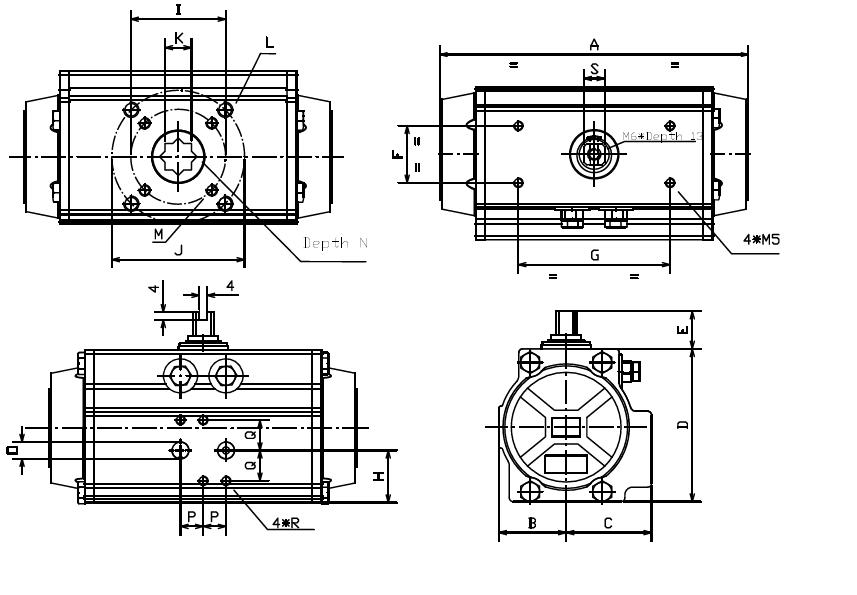 All dimensions in mm unless shown otherwise.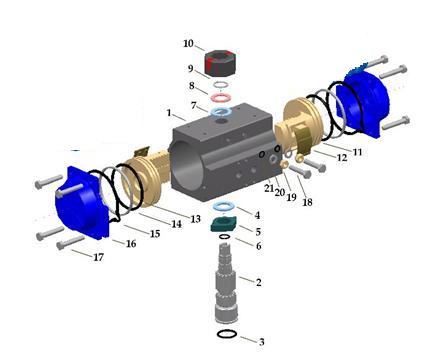 Size 32mm to 270mm
Body Anodised Aluminium
End Caps Epoxy coated aluminium
Pinion Nickel Plated Steel
Fixings 316 Stainless Steel
Actuation Double Acting Pneumatic
Product History