Stainless Steel Double Acting Knife Gate Valve
SKU: KGSDA
$1,111.00
Inc GST
In Stock
316 Stainless Steel lugged knife gate valve with 316 stainless steel body and gate. Operated by a double acting pneumatic actuator and suitable for up to 10 BAR media pressure. Great for slurries, effluent and sewerage treatment plants. Suits table E flanges. Unique design allows for a long life and low maintenance once installed. Other flanges available upon request. Available in resilient seat (NBR) and metal seat (the metal to metal seat will not give a bubble tight seal on liquids). Designed in accordance with MSS SP-81. Limit switches are an optional extra (shown for mounting reference only).
*Insert N for NBR or M for Metal seats. Sizes up to 2400 available upon request.
Available options include;
Cone Deflector
Extension Shaft
Seat Materials EPDM, PTFE, FKM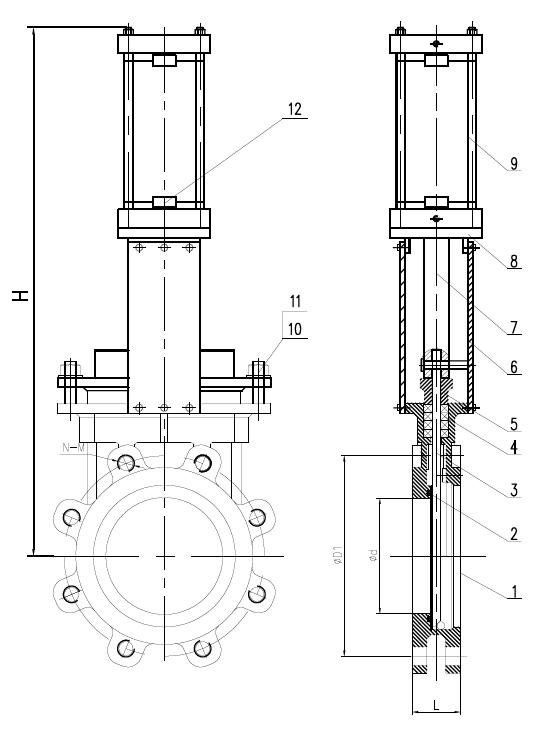 All dimensions in mm unless shown otherwise.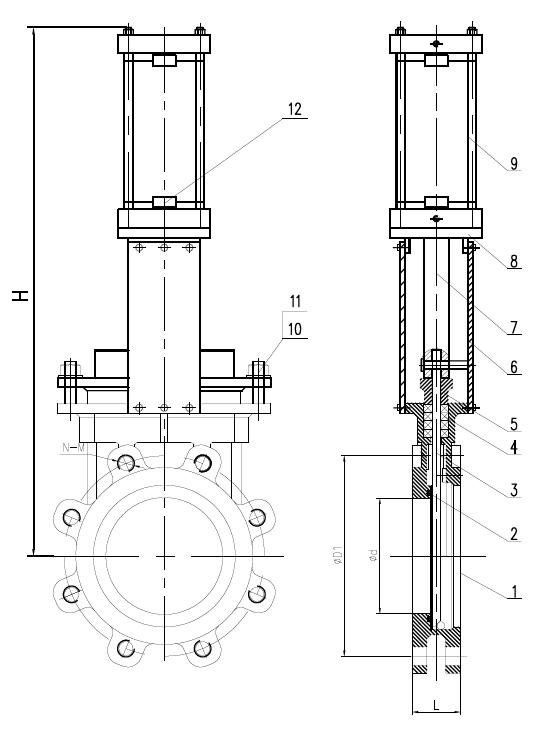 Size 50mm to 600mm
Body 316 Stainless Steel
Seat Metal or NBR
Gate 316 Stainless Steel
Pressure 10 BAR
Actuation Double Acting Pneumatic
Product History