High performance 3 piece full bore 316 Stainless Steel ball valve with BSP threaded connections and a spring return pneumatic actuator. Self adjusting stem packing assembly with Belleville spring for temperature fluctuations and vibration. Pre drilled metric hole on ISO5211 direct mounting pad to minimise any thermal transfer from valve to actuator. Reinforced PTFE seats for temperatures up to 180°C. Anodised aluminium spring return pneumatic actuator which allows a fail safe position if air is lost. Typical applications include water treatment, chemical, marine, petrochemical and general industry. Length to DIN3202-M3 and Threads to ISO7/1. Watermark valves available upon request, contact Sales for more information. Watermark License Number WMK26529 approved to WMTS 012:2018.
For Sprung Open the '5' in the product code changes to a '6'.
Also available in NPT, please contact us.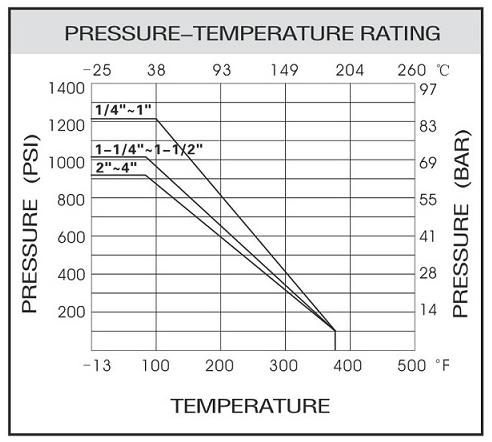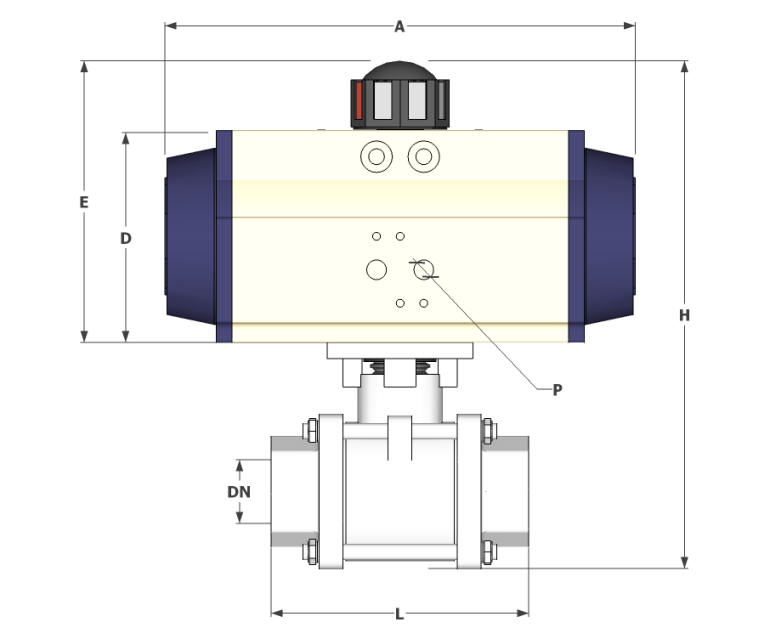 All dimensions in mm unless noted otherwise.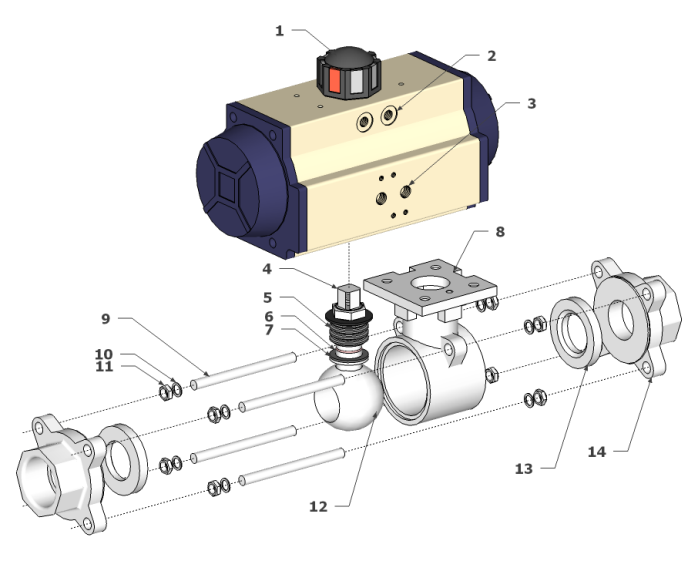 Size 1/4" to 4" BSP
Body 316 Stainless Steel 3 piece
Seat Reinforced PTFE
Pressure 63 BAR
Temperature -20°C to 180°C
Actuation Spring Return Pneumatic
Product History