Stainless Steel Very High Temperature Normally Closed Solenoid Valve
SKU: S75T
$467.50
Inc GST
Sold Out - Backorder Available
A very high temperature normally closed (power to open) piston type solenoid valve with a 304 Stainless Steel body and reinforced Teflon seats. Mainly used for high temperature applications as it will do up to 225°C saturated steam and up to 225°C in other media such as hot oil. Will handle fluids up to 50 centistoke viscosity. Typical Applications include steam, laundry equipment, hot oil, steam curing beds, boilers & general industry. Please note this is a hard PTFE seat so at low pressures/temperatures it may not give a bubble tight seal. Threads conform to ISO 7.1 Sealing Threads.
*Voltages available; 12vDC, 24vDC, 24vAC, 110vAC, 240vAC, 415vAC
For Installation and Maintenance instructions please click here or find in our References section under Valve Installation and Maintenance for Solenoid Valves.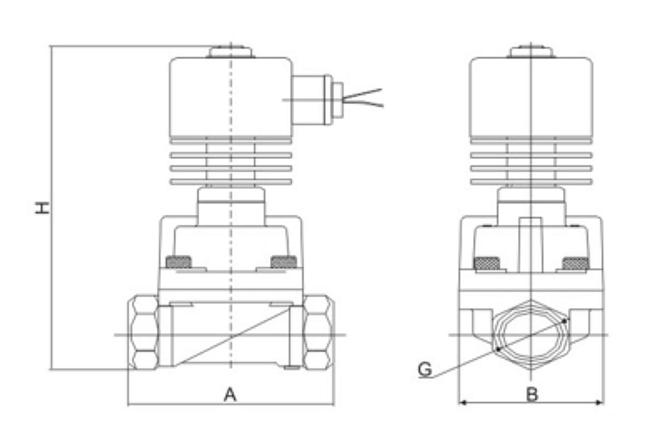 All dimensions in mm unless shown otherwise.
Size 1/2" to 2" BSP
Function Normally Closed (power to open)
Valve Operation Servo Assisted
Body 304 Stainless Steel
Seat RPTFE
Pressure Range 0.5 to 25 BAR
Media Steam, Hot Oil
Product History