Three way direct acting die cast zinc solenoid valve. This valve features a stackable body with a manual override and LED connector plug as standard. Typical applications include signal or command control of larger valves or direct operation of small air cylinders. Available in 1/8" BSP ports only and in all voltages. Threads conform to ISO 7.1 Sealing Threads.
*Voltages available; 12vDC, 24vDC, 24vAC, 110vAC, 240vAC
For Installation and Maintenance instructions please click here or find in our References section under Valve Installation and Maintenance for Solenoid Valves.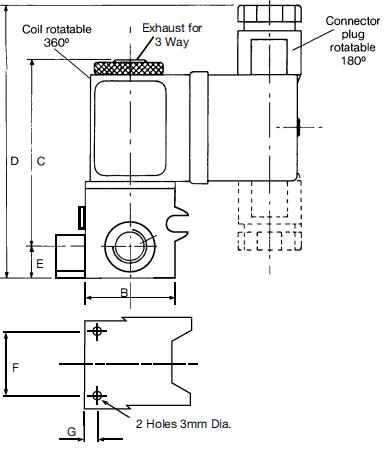 All Dimensions in mm.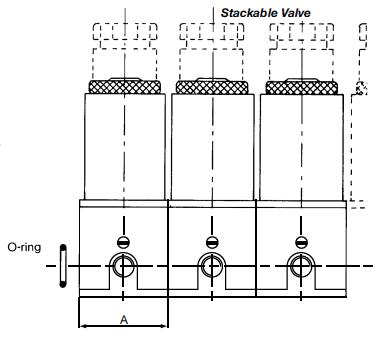 Size 1/8" BSP only
Function 3 way normally Closed (power to open)
Valve Operation Direct Acting
Body Die Cast Zinc
Seat FKM
Pressure Range 0 to 10 BAR
Media Air
Product History