HIgh Pressure 3 Way 2 position Normally Closed Solenoid Valve
SKU: A67
A high pressure aluminium 3 way 2 position normally closed solenoid valve for air and other inert gases. With a 1.5 to 24 Bar pressure range it is well suited for high pressure and high flow air applications. Features Nitrile seats, aluminium body and reinforced plastic end cap it can handle media up to 50°C. Typical Applications Include: High pressure blow moulding machines and Air Blasting. Threads conform to ISO 7.1 Sealing Threads.
*Voltages available; 12vDC, 24vDC, 24vAC, 110vAC, 240vAC, 415vAC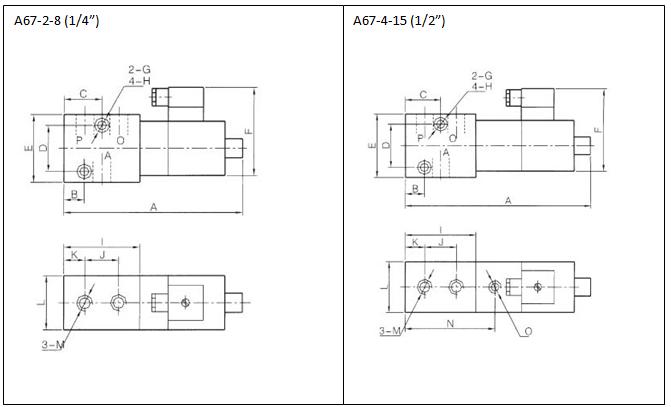 All dimensions in mm unless specified otherwise.
Size 1/4" to 1/2" BSP
Function Normally Closed (power to open)
Valve Operation Servo Assisted
Body Extruded Aluminium
Seat NBR
Pressure Range 0.5 to 24 BAR
Media Air
Product History